The Sun Dolphin line of kayaks are made by KL Industries (KL Outdoor), a company based in Michigan that was started in 1982. They are one of the country's biggest manufacturers of recreational boats and products like kayaks, pedal boats, paddleboards and others. They continually work to improve their services, growing to hire new employees and create new and improved products.
History of KL Outdoor
KL Outdoors Kayak Pick!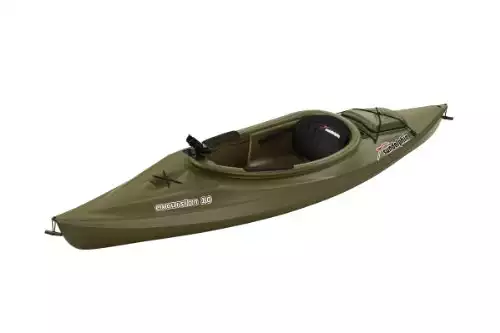 KL Industries is solely involved in the manufacturing process of their products, so they can monitor everything, from the first piece made until the last finishing touches. That, in turn, makes for the best quality control of products made, instead of outsourcing production to other companies. Along with different boats, they also make paddles, boat covers, spray skirts, cockpit covers, cell phone bags, and even Bluetooth speakers!
In April of this year, KL Outdoor announced they would merge with another kayak company, GSC Technologies, who makes Future Beach kayaks, as well as the Viper, Equinox, Patriot, and Heritage brands. They will stay true to vertically integrated manufacturing, meaning the new merged company will do most of the product processing themselves, in their own facilities.
KL Outdoor also manufactures accessories under the Terrain, Five Peaks, and Extent and Third Coast brands. Five Peaks sells portable sanitation products like soap, deodorizers, portable restrooms, and storage tanks. Terrain Outdoor sells hunting blinds, sports sleds, deer drags, and more. The company will keep growing and offer us more great products for years to come. With the merger and great customer service, they are one of the best companies to do business with and their products will speak for themselves.
Check out our following reviews on KL Outdoor manufactured kayaks:
Interesting videos of KL Outdoor products:

Killer Kayaks brings you both inflatable and hard kayak reviews.