Yes, pedal kayaks are safe as long as you are taking care of your kayak and using it the way it's intended to be used. But let's chat a bit more about this.
I will talk about the ins and outs of safety and risks of pedal kayaks and provide you with some tips on how to make sure your next adventure is a success.
Are Pedal Kayaks Truly Safe?
The answer is a resounding yes!
Most folks find pedal kayaking a lot easier than paddling a kayak as it's easier to peddle with your leg muscles and it frees up your hands. In fact, if you're a beginner to kayaking, you might enjoy pedal kayaks a ton more 😉
So if you know how to operate the pedal system correctly, maintain your kayak, and follow safety guidelines, you will be safer than kayaking with oars!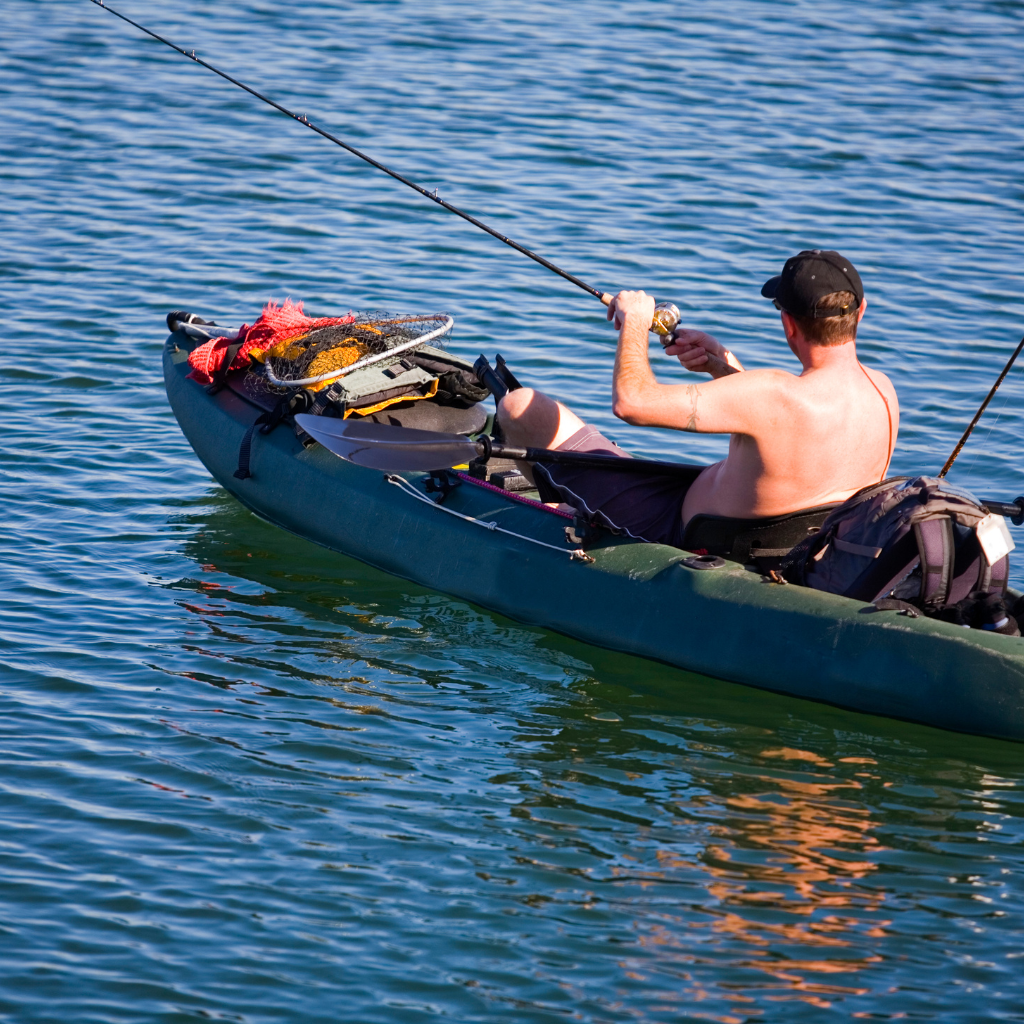 In fact, when I have friends who have never kayaked before or younger kids, I opt for a pedal kayak instead of my normal (paddle) kayak.
When geared up to the teeth with all safety mechanisms, pedal kayaking offers loads of benefits. It eliminates the stress of paddling which can feel tiresome for casual kayakers and provides more speed and precision control.
This feature also frees your hands when you need to grab your fishing gear, take a sip from your drink, or even take a photo of your amazing scenery. You have better mobility and stability, improved physical fitness, and better access to fishing spots compared to traditional kayaking.
Safety Tips for Peddle Kayaks
One of the most important factors to ensure safety when it comes to pedal kayaking is to wear your personal flotation device (PFD).
PFDs can reduce your chances of drowning, making sure that your head stays above the water line. Make sure you invest in a PFD that fits comfortably and provides enough buoyancy to keep you afloat.
You may also want to invest in a PFD designed for kayaking. These types are more lightweight, provide more storage than regular PFDs, and have breathable mesh to help dissipate heat.
Safety when kayaking means being mindful of weather conditions. As you may know, water can suddenly become unpredictable, so be sure to check weather reports ahead of time.
Avoid kayaking when there are strong winds, a thunderstorm, or high waves. Extreme conditions can make it more difficult for you to control your kayak and pose danger to your life.
Additionally, always inform someone of your kayaking plans for safety precautions, so they know where and when you'll be returning.
Is a Peddle Kayak for Everyone?
Pedal kayaking is a fantastic way to get out and explore the open waters. However, it may not be suitable for everyone.
The most important thing to consider is your skill level when it comes to kayaking; if you are an inexperienced or beginner paddler, then pedal kayaks can feel easier in the sense that you do not need to use your hands and arms like a paddle kayak which can feel tiring to most people. However, it may require a bit more coordination.
If you have pains in your arms, enjoy fishing, or tire out easily, then a pedal kayak might be the ideal choice for you.
Are Pedal Kayaks Stable?
Generally, pedal kayaks are very stable when it comes to paddling. They have a shallower draft, meaning they sit lower in the water than paddle kayaks and are more likely to remain upright even in rough waters.
Also, pedal kayaks come with a rudder system that lets you steer the kayak easily and maintain your course.
What are the Health Benefits of a Pedal Kayak?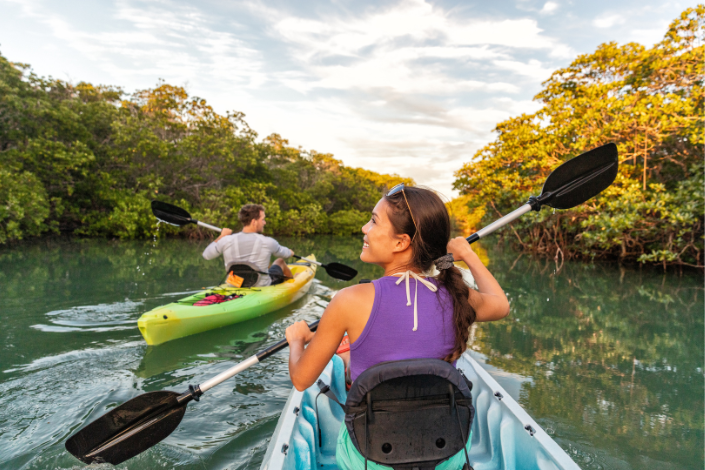 Pedal kayaking is an excellent form of exercise and is a great way to stay active and healthy. It engages both your arms and legs for a full-body workout, which can help tone muscle groups throughout the body.
It also helps with cardiovascular health as it gets your heart rate up while you're exercising. Also, it can help improve your balance and coordination.
Can You Go Backwards in a Pedal Kayak?
Yes, you can go backwards in a pedal kayak as long as your kayak has the right rudder system installed. This will allow you to change direction easily and maneuver yourself out of tight spots if needed.
However, it is important to note that the speed when going in reverse will be slower than when going forward because
How Far Can You Pedal Kayak in a Day?
The distance you can paddle in a day depends on your stamina and strength. Generally, experienced kayakers can cover anywhere from 10-20 miles in a single day.
However, if you're just starting out or are not used to pedaling for long periods of time, you should start off with shorter trips and build up your endurance as you gain more experience.
How Shallow Can These Go?
Most pedal kayaks are designed to travel in shallow water. The manufacturer of the kayak will usually list the shallowest depth that their model can safely go in.
Most pedal kayaks can navigate waters as shallow as two feet or less depending on the specific design which is pretty cool if you slow down to think about it!
It is important to double check with your kayak's manufacturer to make sure you have the necessary equipment and safety features to navigate shallow depths. Lastly, pay attention to any debris or obstacles in the water that could potentially harm your kayak.
Do Pedal Kayaks Scare Fish?
In general, pedal kayaks are quieter and less intrusive than paddle kayaks, as the pedals do not create much noise in the water. This can make it easier for you to float by without scaring away any fish nearby.
If you're a fisher, you'll also appreciate the fact that pedal kayaks are typically less affected by wind and waves compared to a paddle kayak, which can make it easier to stay in position while casting your line.
Conclusion
Not only are pedal kayaks safe, but they come with innovative features that offer excellent speed and mobility.
With proper maintenance, training, and safety precautions, pedal kayaking is a fun and safe activity.