Why delay the sexy? Following are 30 celebrities who were caught participating in water sports like surfing, canoeing, jet skiing, and kayaking (including the President, Barack Obama!!!): PS. Feel like joining the celebs in the water? Put money down but first learn all the ups and downs after reading the Oru kayak review here.
#1. Maria Shriver & Son, Patrick
No one can deny what a looker Maria Shriver is, especially for an older woman!  Here, we see her kayaking with her son, Patrick.  As easy as it is to be distracted by their good looks, it's obvious that a family that kayaks together, builds abs together.
#2. Kim & Kanye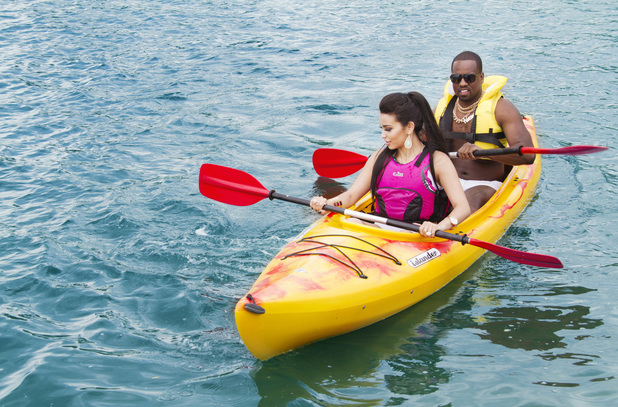 Kim Kardashian and Kanye West make romantic and healthy time kayaking!
#3. Barack Obama!
Behold!  The President of the United States, Barack Obama, enjoying some leisurely time on the water.
#4. The BiebzZz
Justin Bieber and his 6 pack, surfing away.  No wonder the girls are chasing him…
#5. Britney Spears
Oops! She did it again…  Body boarding, that is!
#6. Jake Gyllenhaal, *Swoon Swooooon*