Live in or close to San Diego? Visiting? One of the best things about San Diego is the sheer number of free and paid activities at your fingertips, within minutes! One of the most amazing activities you can do is kayaking in San Diego (surfing, canoeing, hiking… just ask the locals!) Our recommendations for kayaking include the Oru kayak and the Sun Dolphin Bali 10 SS.
Below, you will find a list of some of the most stunning and beautiful places in San Diego where you can go kayaking and canoeing, and in most cases, way more than kayaking.
Have a look below and explore the Finest City in San Diego:
#1. Mission Bay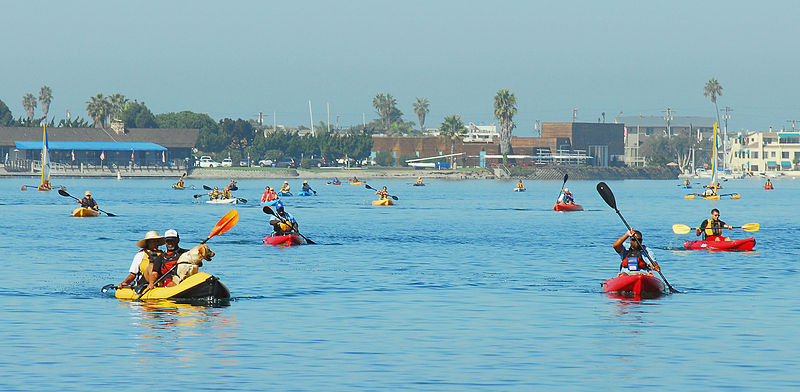 One of the best places to kayak, in all of Southern California, is Mission Bay. Embodying everything deliciously lovely about California, you can do more than kayaking here. In fact, you can roll on right to the Aqua Adventures dock where you can rent paddleboards, kayaks, and more. You can get help launching right off their dock and the rental rates are quite reasonable as well. A favourite spot amongst locals.
Of course, you can also do a review and price check. Other credible rental stations include Mission Bay Aquatic Center as well as Mission Bay Sportcenter.
I'd be remiss not to mention all the launch points within Mission Bay, so here's a short but sweet list: Bahia Point, Aqua Adventures Dock (as mentioned above), South Shores, De Anza Cove, Vacation Island, and Mariner's Basin. Now, go forth and explore Mission Bay 😉
#2.  Torrey Pines:
Torrey Pines State Reserve is a known popular hiking spot with some of the most picturesque views you will ever encounter. Experienced kayakers love to go along the beach all the way to the La Jolla shores. Kayaking here would be on open waters and not for the faint of heart.
#3. La Jolla Cove: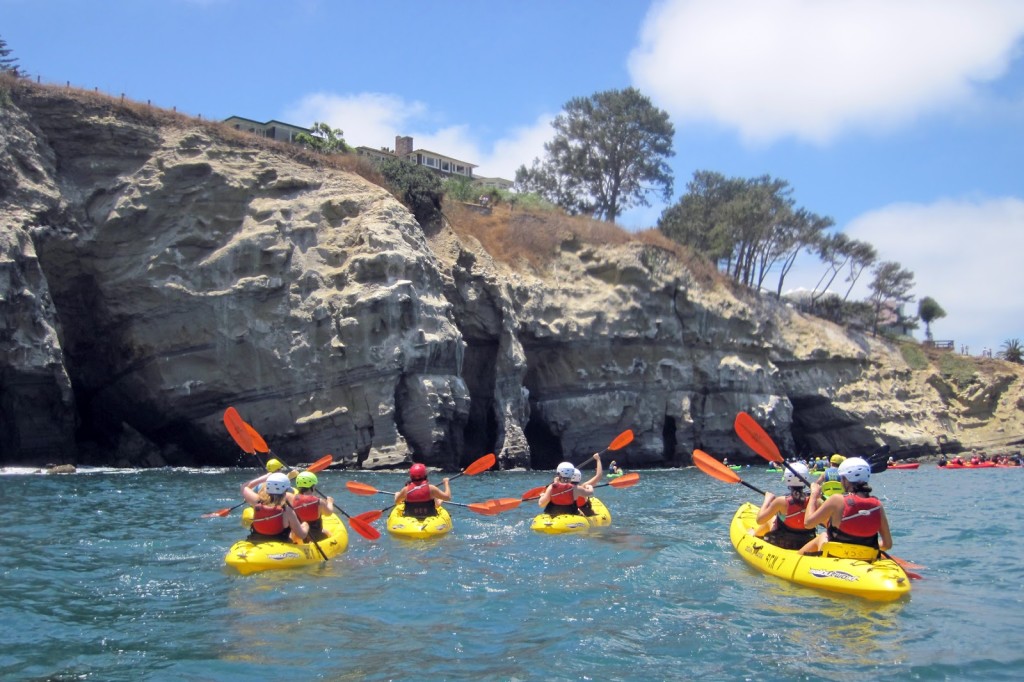 La Jolla literally translates to "The Jewel". One of the most, if not the most scenic spots in San Diego, where else would you be able to view seals and sea lions barking away with pelicans flying in the background? Leopard sharks can also be viewed around these waters.
Interested in kayaking here? Check out La Jolla Kayak and La Jolla Sea Cave Kayaks if you need to rent one.
Kayaking from here to Torrey Pines? This is a common workout for folks who live in the area.
#4. Lake Miramar Reservoir: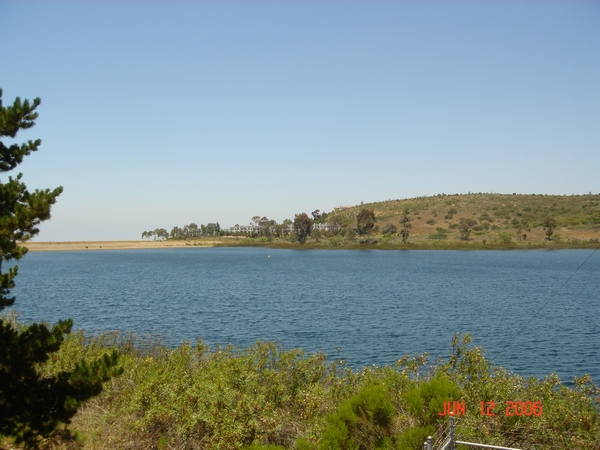 If you want to move away from the city of San Diego and explore a little bit further, then head up north about 15 minutes (from downtown SD) and arrive at Lake Miramar. Quaint and peaceful is what will describe your trip here.
#5. Lake Hodges: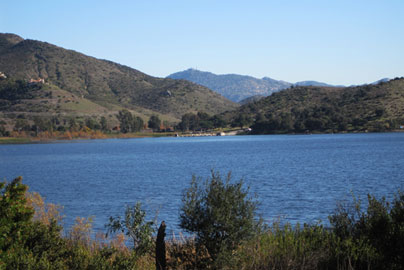 Lake Hodges is located in Escondido, a good 30 minutes from the city of San Diego. If you want to experience what nature has to offer in the north county, Lake Hodges is your best bet. Other than kayaking, fishing is allowed as well. For information specific to Hodges, visit their website.
#6. Coronado Beach:
Hm, where else should you go kayaking in San Diego? Talk about one of the more posh beaches in San Diego! Coronado beach is the ultimate spot for tourists and locals alike if you want to combine shopping with water activities. From jet skiing to canoeing and everything in between, make sure that you hit up Coronado and have the chance to appreciate the diversity it has to offer.
#7. Marina Del Rey: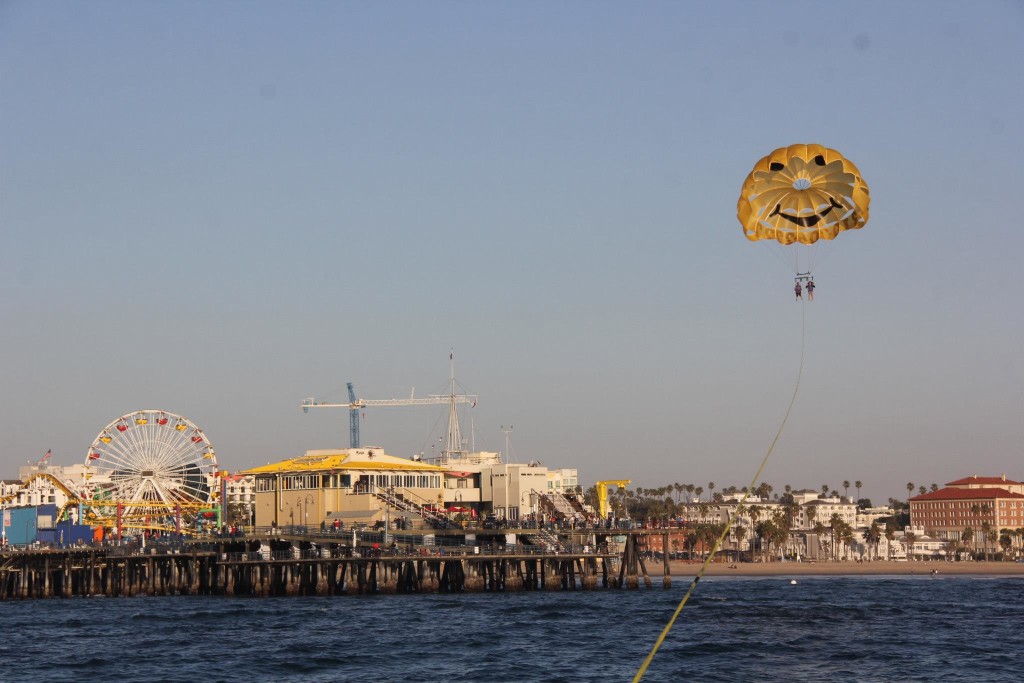 Now moving out of the San Diego territory, we will step into LA. Marina Del Rey offers beautiful white beaches and if you are completely new to kayaking, UCLA offers kayaking classes. You're in the open ocean now but what a view!
There are two main launch sites: Mothers Beach and Marina Del Rey Boat Ramp. Need to rent a kayak in this area? Check out Marina del Rey Boat Rentals.
#8. Redondo Beach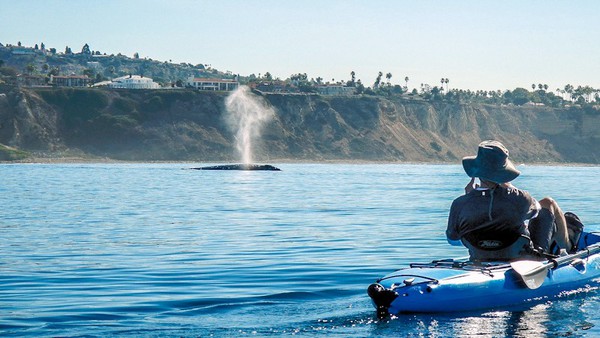 The Redondo Beach Pier is where it's at. If you choose to kayak here, you will experience views of a diverse marine life including seagulls, sea lions, pelicans, and of course, dolphins. Enjoy Rocky Point courtesy of Rocky Point Rentals.
#9. Alamitos Bay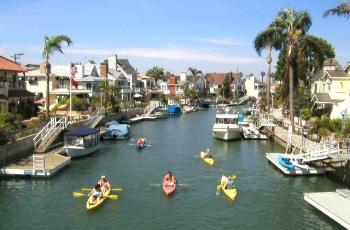 Now in the Long Beach territory, located right across from Naples Island Canal. You may enjoy the beach, views of the waterfront homes, or drop into a restaurant for a bite to eat.
10. Huntington Beach
World renowned Huntington Beach? Do me a favour and check out Huntington Harbor Boat Rentals for your water sports needs because you don't want to miss out on something as spectacular as this: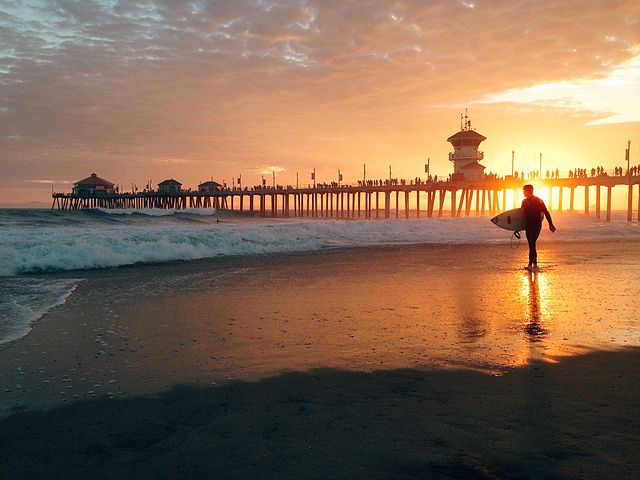 In Summary:
Visit all these places and let us know if you enjoyed kayaking there or not.e to us!
Are you a resident? Your input is valuable in helping us keep this list the best resources for local and visitors who are touristing our area.