Kayaking is one of the most thrilling activities to be a part of but if you plan on owning a kayak and want something hassle-free and easy to store in a small space, then you'll want to invest in a folding kayak (also known as origami kayaks). But which foldable kayak is the best one?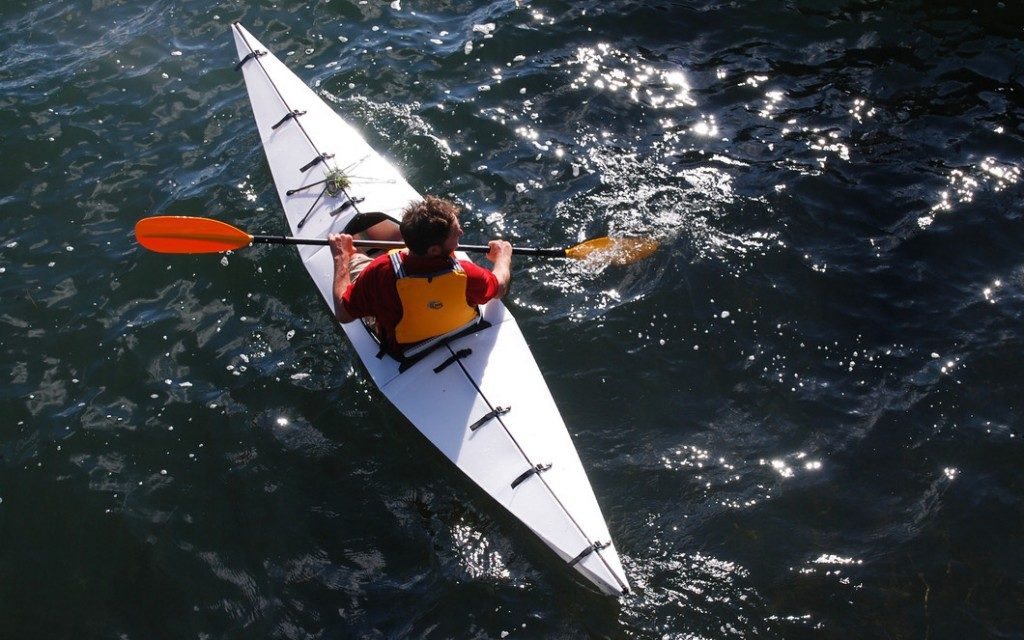 There are two names in the market, Tucktec and the infamous Oru. If you're trying to decide between these two folding kayaks, then this article is for you.
I actually ended up ordering the Tucktec and I already own all the models of Oru and have paddled in them for years. I also paddled the Tucktec 10 hours to give it a fair shot.
Tucktec vs Oru: The Breakdown
Keep in mind that some comparison reviews can be subjective. Where it's subjective, I mention it's my personal preference (like design!) Anyways, here is my in-depth analysis of Oru vs Tucktec foldable kayaks:
#1. Design Comparison
Both Tucktec and Oru have super interesting designs so let's get into it.
If you're looking for a kayak with an effortless setup or maybe one that will attract eyes on the water, then the Oru kayak would be your match. It has a well thought out origami-like design that can be folded and unfolded in mere seconds.
On the other hand, Tucktec boasts of a foldable molded shell design consisting of ten parts that you buckle together. It is rigid, sturdy, and has a cockpit wide enough to accommodate an adult's size.
It's worth noting that Oru's design is lighter compared to Tucktec's, but the Tucktec provides a more stable and secure paddling experience.
Personally, I love the design of the Oru as it truly is like an origami and light like a feather. I especially love the black edition of the Oru, truly a beauty on the water and a lot of people ask me about it when I take it out. Here, Oru is a win!
#2. Construction Comparison
Best Origami Kayak!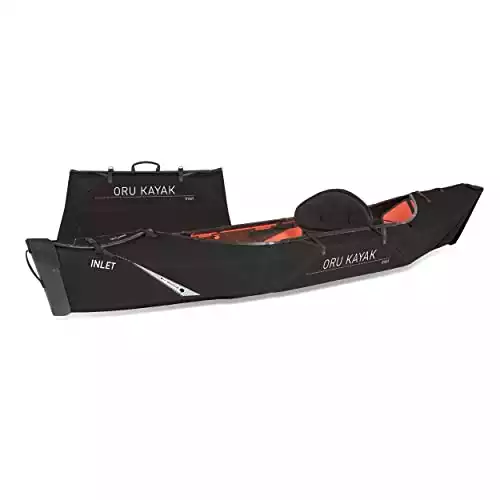 When it comes to folding kayaks, the building material is essential.
Oru's kayak is crafted from a single sheet of double-layered Polypropylene material, making it durable, lightweight, and tough enough to withstand chippings. Tucktec, on the other hand, uses High-density Polyethylene (HDPE), a modern concept, ideal for folding kayaks for superior tensile strength, durability, and resistance to friction.
Both have unique materials, but Tucktec is more rigid and solid compared to Oru, making it withstand tough waters.
#3. Performance Comparison
Let's talk about performance when it comes to the Tucktec in comparison to the Oru.
The Tucktec kayak has a really cool elliptical design that enhances its speed and maneuverability, which is suitable for paddling in rough water conditions.
Compared to the Oru kayak is the Tucktec is slightly more stable, making it easy to maneuver, paddles well, tracks great, and glides through the water with ease.
On the other hand, the Oru kayak is lightweight yet rigid enough to take on tough water conditions. It also has great maneuverability and tracking making it the perfect choice for beginner and intermediate paddlers.
When it comes to performance, I do think the Oru kayaks are easy to handle while being light weight: the Oru is a clear win.
#4. Price and Value Comparison
This is by far the trickiest part of the process because for some of you, it will all come down to your budget.
It's no surprise that the Oru kayaks are pretty expensive but also extremely durable and perform well while the Tucktec is a sturdy kayak that is durable but doesn't perform as amazingly well as the Oru.
The Oru Lake+ is their most affordable option coming in a bit less than a thousand dollars while the Tucktec comes in at around five hundred dollars.
While the Oru kayaks are hands down more expensive, I do think they perform a lot better than the Tucktec. However, if you're a beginner and you want a foldable kayak that you can relax in, then the Tucktec may be for you.
Does the Tucktech Have a Skeg?
Yes, the Tucktec has a removable skeg and also comes with an optional "rudder" assembly for better tracking which is pretty awesome.
Does the Oru Have a Skeg?
Best Folding Kayak

Yes, the Oru kayaks have a removable skeg to help you track straight in windy conditions.
How Much Do Tucktec Kayaks Weigh?
The Tucktec kayak is pretty lightweight, weighing in at only 19 pounds (8.5 kg) which is pretty phenomenal!
How Much Do Oru Kayaks Weigh?
The Oru kayaks are also pretty lightweight, weighing around 26 pounds (11.8 kg) which is still fairly light for a foldable kayak.
While they're a bit heavier than the Tucktec kayaks, they are still pretty light when compared to hard-shelled kayaks.
Will a Tucktec Kayak Sink?
No, the Tucktec material is so dense and rigid that it won't sink even if filled with water. However, it's best to avoid filling the kayak with too much water as it will make it difficult to paddle.
Will an Oru Kayak Sink?
No, just like the Tucktec kayaks, the Oru foldable kayaks are designed to remain buoyant and do not sink even if filled with water.
You don't need to worry about either of these kayaks sinking.
Which Kayak is For You: Tucktec vs Oru?
For me personally, the winner is the Oru for its beautiful design, top-notch construction, and superior performance. I've been a fan of Oru since they launched years ago and when it comes to folding kayaks, they truly have designed a kayak that is not only beautiful to look at with its orgami design, but also performs well.
With that said, the Tucktec is a decent investment for a novice kayaker and for the price point it comes in at but do not expect superb performance from it.
Whatever you choose, make sure it aligns with your needs and budget!