Known for its wildlife variety, huge and old trees, and enticing trails, the Santa Monica Mountains National Recreational Area is located in Los Angeles County and is a place every nature-lover should aspire to visit in their lifetime. This national park covers over 154,000 acres, spreading out over 40 miles. It stretches from the Hollywood Hills to Point Mugu, then all the way to Griffith Park.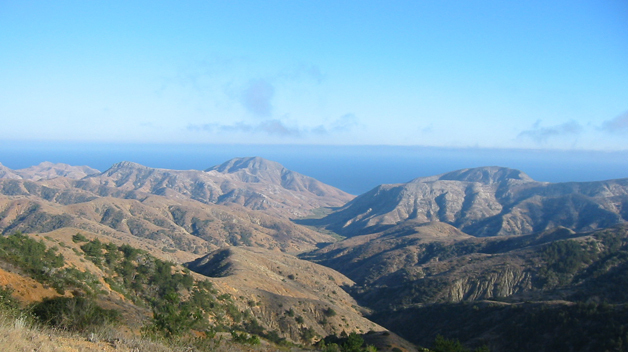 The Santa Monica Mountains are home to mountain biking, hiking, horseback riding, camping, climbing, and rock climbing. Some places you could visit around the park include Cojeno Valley Botanic Garden, Ronald Reagan Presidential Library and Museum, Cojeno Players Theatre, Cinepolis Movie Theatre, and Dude's Brewing Company. Here are some of the activities inside the park:
Hiking
Hiking outdoors has been proven to be good for the body, mind, and heart. At the Santa Monica Mountains National Recreational Area, there more than 100 hikes and you can access all of them for free. These hiking trails include:
Sandstone Peak – This peak stands at 3,111 feet and is the tallest point in the area. You can reach the summit through a 6.5 mile loop, which will take you about 3 hours and 15 minutes (for very active adventurers). There is a 1,075 foot elevation change and you begin your journey at Circle X Ranch. Dogs are allowed on this trail.
East Observatory Trail – This trail leads to the Griffith Observatory, which is a Los Angeles landmark. The trail has a 380 foot elevation and stretches over 1.5 miles. It will take you around 45 minutes to reach the Observatory. The trail is open to hikers with dogs.
Oak Creek Canyon Trail – This trail is special because it is designed for both the sighted and the blind. It comes with a guide fence and stretches over .8 miles. It will probably take you around 15 minutes to reach its summit. This trail is open to hikers, bikes, and dogs.
Chamlee Wilderness Park – This trail overlooks the stunning Malibu coast and you are likely to see dozens of wildflowers on your way up. The distance to the top is 3.6 miles and it will take approximately 1 hour and 30 minutes to reach the summit. There is a park entrance fee and dogs are welcome.
Camping
If you are tired of being cooped up inside your house for months, a camping trip at Santa Monica Mountains will help you rejuvenate and reorganize your thoughts. There are great camping sites in and around this park and here are a few:
Circle X Ranch Group Camping Site – This is the largest camping site in the Santa Monica Mountains area. It can hold up to 75 people at any time. There is the availability of drinking water and pit latrines. You can also come with your pets, but they should be on a leash.
Leo Carrillo State Park – Leo Carrillo is the choice site if you would like to hike and bike with your family members. There is space for up to four tents where you have clean drinking water, toilets and spaces to create bonfires. There is a great landscape in the background.
Malibu Creek State Park – If you are looking for adventure, Malibu Creek is your choice camping ground. This site boasts of serene Malibu Lake, lots of hiking and biking terrains, as well as a serene forested background that will relax your mind and soul. You can go kayaking and fishing at the lake. [Edit: For best kayak reviews, check out the origami inspired and fluid Oru Kayak and the affordable Sun Dolphin 10 SS.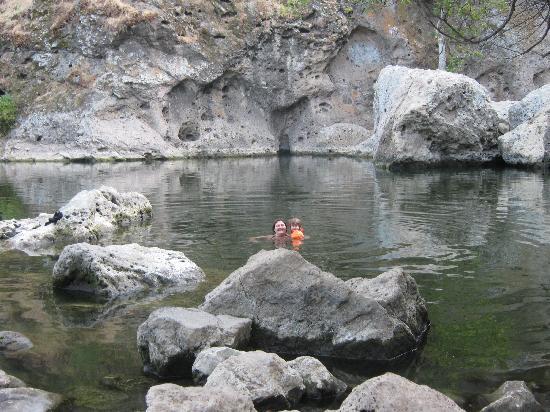 Century Lake – This is your ultimate camping area during the Spring season. There are blossoms with lots of beautiful wild flowers. There is also a natural rock pool where you can swim all the day long. Other activities include hiking and biking. Flush toilets and warm showers are provided.
Mountain Biking
If you love mountain biking, prepare for an experience of a lifetime on the Santa Monica Mountains. There are diverse bike trails that transverse the mountain from the canyon floors to the ridgetops. You will enjoy great ocean views, greenery and plenty of fresh air. Here are some of the biking trips available to the public:
Point Mugu-Thousand Oaks Area – The single tracks in this area include Los Robles Trail (advanced riders), Wendy Trail (moderate rider), and Sage Trail (moderate riders).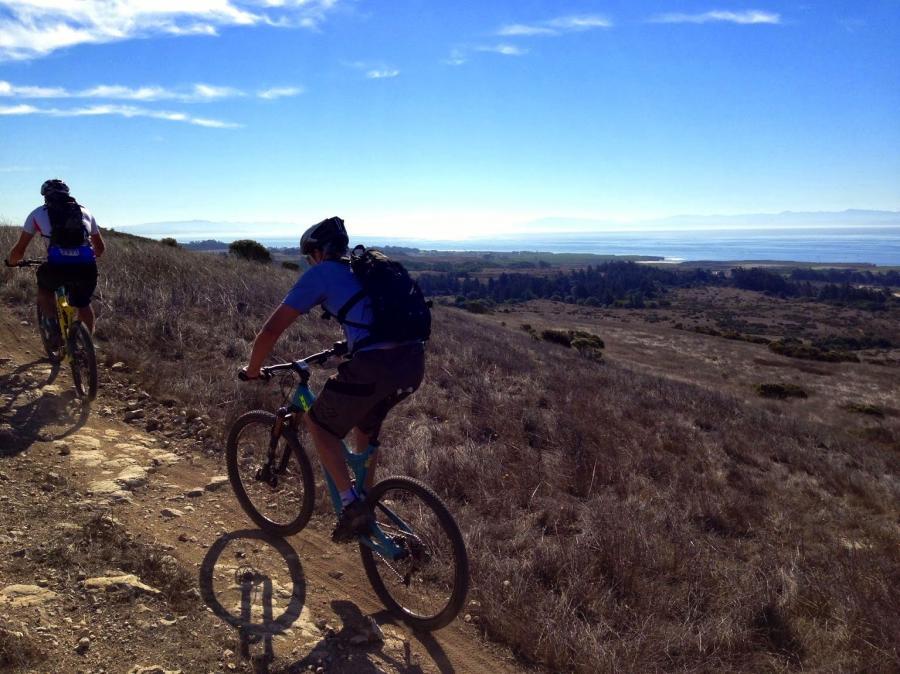 Malibu Creek State Park – Beginners can try the following Fire Roads: Crags Road, Low Road and High Road. Advanced bikers can go for the Bulldog Fire Road.
Topanga State Park – Most of the biking trails in this park are for moderate and advanced riders. They include East Topanga Fire Road, Eagle Springs Fire Road, and the Fire Road 30. If you are a beginner, you should enjoy the Loop Road Trail which passes by the Will Rogers State Park.
Horseback Riding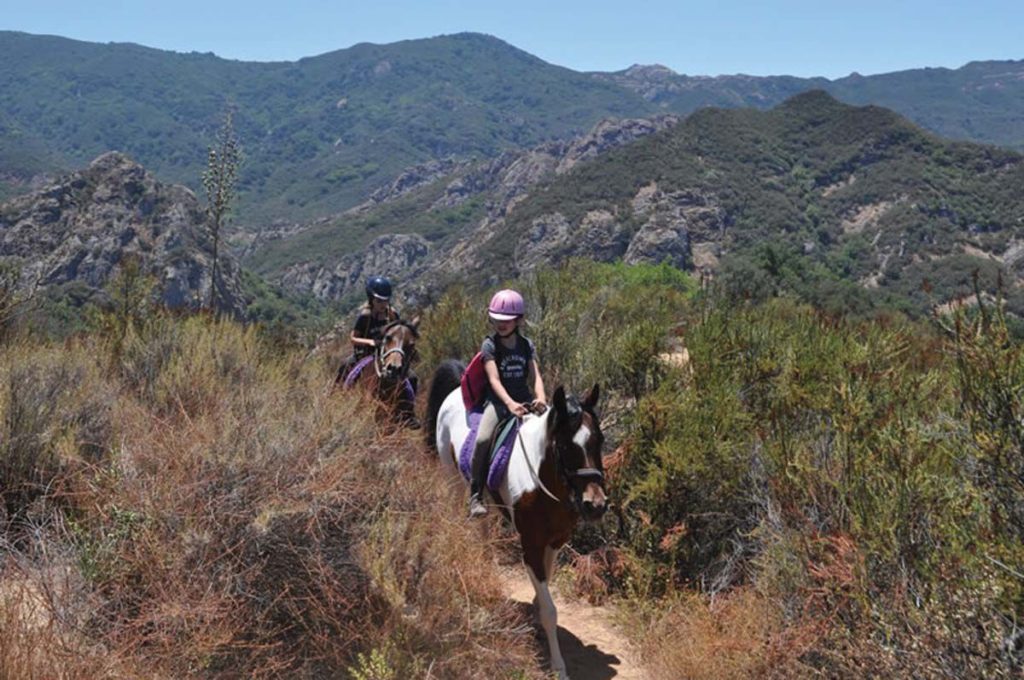 Bring back the cowboy spirit by taking a ride across Santa Monica on horseback. There are over 500 miles of great horse trails in the park. You get a chance to enjoy quiet rides on low grass while enjoying the green landscape and blossoming wildflowers (especially during the spring). You can then join the rest of the horse riders for an overnight rest in one of the many campgrounds scattered across the park. You can rent a horse from one of several horse rental places and enjoy a guided tour across the mountains.
Climbing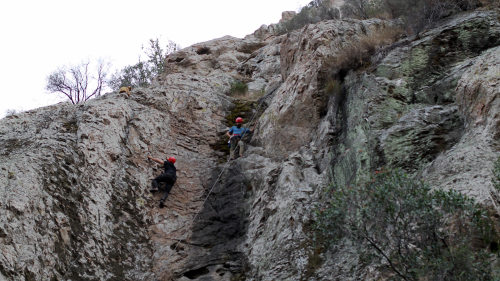 Santa Monica boasts of high rock sides, dormant volcanic rocks and cliffs where you can sharpen your climbing skills. You will enjoy climbing against a serene green background and breathe in lots of fresh air. There are climbing rocks for just about any climbing skill level. The most popular ones include Malibu Creek State Park, Echo Cliffs at Mishe Mokwa Trail, and Century Lake. Get your gear on and get ready for a rock climbing experience of a lifetime.
Summary
This was just a short guide to what Santa Monica Mountains National Recreational Area has to offer. It is definitely your one-stop adventure if you're planning a local trip. You get the very best of camping, climbing, horse riding, hiking, biking and kayaking. Moreover, it has varying landscapes which give you a reason to return many times. The trails and campgrounds across the park are safe and come with basic facilities for an enjoyable time outdoors. Therefore, if you are planning a vacation in the near future, consider Santa Monica Mountains National Park as your first choice vacation location!
Recommending reading: Outdoor activities You'll Love to do in Big Sur.