[table id=Nigel-Foster-Kayaks-Shadow-Kevlar /]
Seaward Kayaks is a company that has established itself as a namesake in the kayaking industry for a reason. The company produces high-quality, durable kayaks, and Nigel Foster's Shadow Kevlar kayak is no exception. In the world of kayaks, you really do get what you pay for.  Nigel Foster Kayaks are some of the finest kayaks available on the market!
Though the price tag of this Shadow Kevlar kayak, AKA one of the most beautiful Nigel Foster kayaks, may seem a little steep for some, it is a product that is built to last and capable of enduring both lengthy and difficult voyages in virtually all types of water.
This review will examine this particular Shadow Kevlar kayak, designed by Nigel Foster kayaks, in an effort to help you decide if this kayak is the right one for you.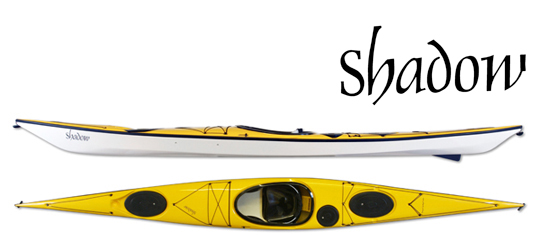 Frame of the Nigel Foster Kayaks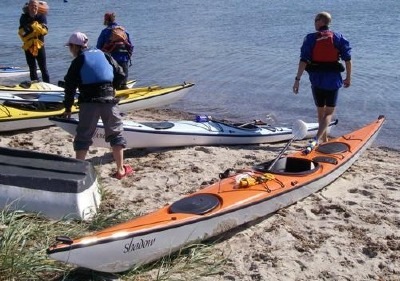 The length of this kayak is 17'10", with a 22″ beam and 13″ depth. The dimensions of the cockpit are 31″ by 16.5″, which are pretty standard for a kayak of this variety. The frame is made of high quality kevlar, which is a particular type of fiber used to make fiberglass.
The benefit of using kevlar as a fiber is that it is incredibly durable, highly resistant to cracks and leakage, and can be relatively easy to repair when necessary. Furthermore, as with all Seaward Kevlar kayaks, with these Nigel Foster kayaks, there are 19 brilliant colors to choose from (for the deck, hull, seam, and hatches).
Any Cool Features of the Nigel Foster Kayaks?
The Shadow Kevlar kayak has an ample number of features that make it particularly attractive for those who are seeking to go on longer adventures.
Features such as padded thigh braces, knee brace pads, and foot rests allow you to paddle more comfortably and for longer periods of time. Other standard features include the skeg (essential for any sort of white water), recessed fittings, fiberglass outside seams, and fiberglass bulk heads.

In addition to these standard features, there are a number of optional features available. These features include a cockpit cover, a guzzler foot pump, quick release rescue straps, and an easy to read built-in compass. The optional features you should get depend on the the types of adventures you plan to use your Nigel Foster kayak for!
Is There Enough Storage In The Shadow Kevlar Kayak?
When compared to other kayaks of similar dimensions, the Nigel Kevlar kayaks exhibit an impressive amount of storage space. Nigel Foster himself has had several experiences with longer journeys, and because of this, he made sure to incorporate plenty of space to store various supplies.
The total amount of storage space in the Nigel Foster kayak is 202 liters, which is divided into 78 liters in the bow, 42 liters in the day, and 82 liters in the stern. 202 liters is ample space for storing dry-sealed bags of food and supplies, tents for camping, and most other small goods you might hope to venture with (though you should still pack lightly of course).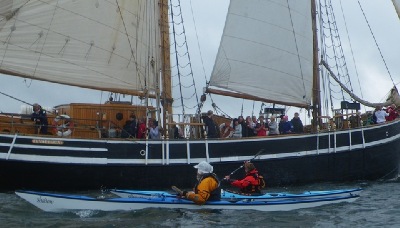 Pros
This beautifully crafted watercraft is a model that is able to last over a decade, even with daily use
The Nigel Foster Kayaks aka Shadow Kevlar kayak is so popular because it provides the highest quality materials and details possible
This kayak is durable, well-equipped, and relatively high-performing in nearly all varieties of kayaking
It is especially good for lengthy, multi-day adventures such as the ones frequently enjoyed by Nigel Foster himself
Can withstand the tests of even the harshest varieties of white water
This brand has earned its stellar reputation and praise for its ability to perform and function
It's made with kevlar, an exceptionally high quality fiberglass
Cons
The Shadow is an expensive kayak, but it is well worth it
Not suited for beginner or casual kayakers, who won't be able to utilize the features that are so costly
The Nigel Foster kayaks are a bit longer than others, so you would have to measure a place to store yours before purchasing
Check out this Nigel Foster kayak on Amazon by clicking here!
Nigel Foster Kayaks Review Summary
Nigel Foster is a well respected designer, and his line of Nigel Foster kayaks that he creates are priced with a premium. If you buy anything designed by Nigel Foster or produced by Seaward Kayaks, you know you are getting a product designed to meet your needs.