Overview of the Seaward Passat G3 Kevlar Kayak
[table id=Seaward-Passat-G3-Kevlar-Kayak /]
Seaward Kayaks' Passat G3 Kevlar (also for short, known as the Seaward Kevlar Kayak) has set an industry standard for a sleek, fast touring tandem kayak. It is a touring kayak with a V-shape hull, padded seating, and a 2 person seating capacity. As a touring kayak, it is designed to travel long distances in open (and potentially rough) water. It offers an excellent compromise for paddlers seeking a light and high-performing kayak.
A "Greenland" style bow, 26-inch beam, and over 348 liters of interior storage add up to a combination of speed, comfort and load capacity that is unmatched in a touring tandem. Not sure if you should purchase a Seaward Kevlar Kayak?  No problem! We go through the nitty gritty details, right here, in our Seaward Kevlar review! Paddle along…
Our other Seaward reviews include Seaward Single Mantra review, Seaward Tyee XLC review, and Nigel Foster Shadow Kevlar review.

What is Unique About Seaward Passat G3 Kevlar's Construction?
The design and function of the Seaward Passat G3 kayak was remarkably well envisioned and executed. The Seaward Kevlar Kayak is a beauty, and its Kevlar construction gives you the perfect middle ground between performance and low weight. It is based on the original Passat hull, which is widely acclaimed by adventure racers the world over (dual-first place in the Yukon River Quest). A slightly increased overall depth and custom curved bulkheads create a true 3-hatch (3 cockpits with optional seating) racing and expedition tandem.
The Seaward Passat G3 Kevlar is lighter than fiberglass, but stronger than carbon. The Seaward Kevlar kayak offers a very good compromise for paddlers in quest of lightness and function. Even though it is costlier than fiberglass, the advantages are apparent, making it well worth the investment.
This kayak measures 22 feet long, 26 inches wide, is 15.5 inches deep, and weighs 81 pounds. The Seaward Passat G3 cockpit dimensions are 32.25″L x 16″W x 13.5″D and the total storage is 348 liters.
What Makes The Seaward Kevlar Kayak Special?
Comfort
Seaward Passat G3 Kevlar anatomically molded and padded seat has an adjustable backrest. A large screw knob on the rear end of the backrest will raise and lower the seat back. There are webbing straps which can be tightened or loosened to adjust the forward and backward angle of your seat.
UHMW Keel Guard
The UHMW keel guard comes in handy for lifting a loaded or partially loaded boat at the bow and then pivoting or dragging it (gently!) on the stern on smooth, soft surfaces (for example, to wiggle it off a sandy beach and into the water).
On top of that, the UHMW Keel Guard offers these advantages:
Sliding over obstacles (gravel) with ease
High tensile strength disperses sudden impact
Reduces wear of your keel and protects your investment
Won't create pitting of your expensive keel like a steel QT plate will. NO RUST!
UHMW is lightweight and abrasion resistant, far outlasting steel in commercial applications
Can be replaced and repaired with greater ease than other keel protection methods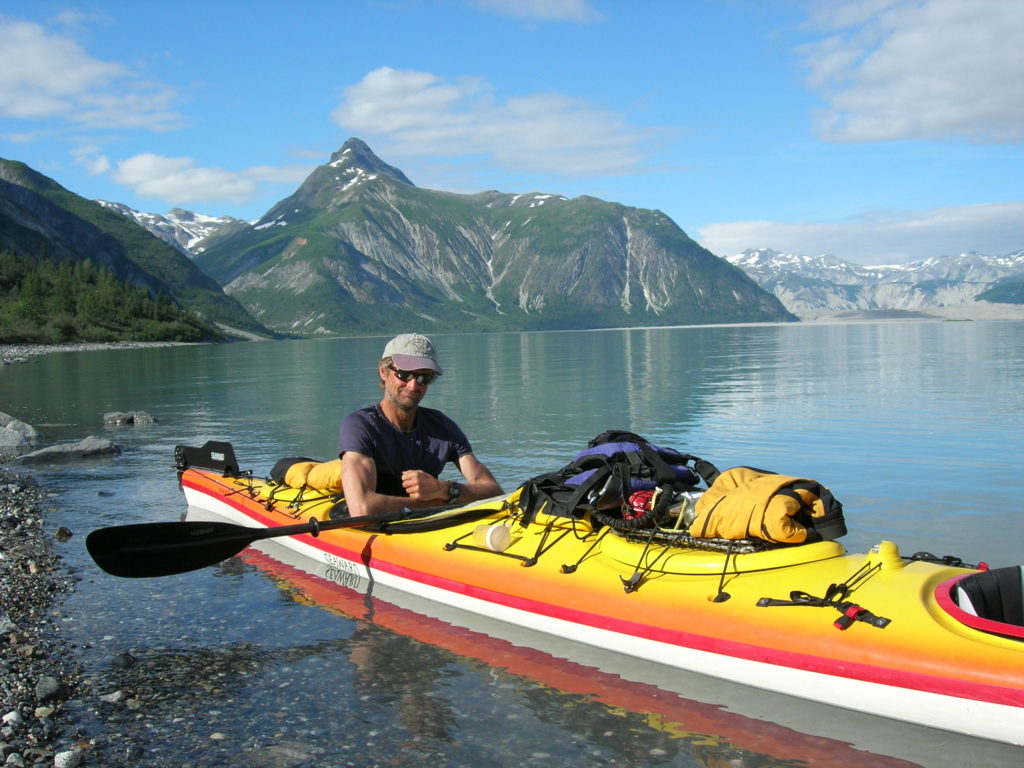 Seaward Passat G3 Kevlar's Exclusive SafeHATCH System
The Seaward Passat G3 safeHATCH system incorporates many features to guarantee your safety. First is the tethered hard fiber glass outer hatch, and right under this is a tethered neoprene hatch. They are both locked in place by means of 2 separate shock cords that have easy release tabs. And in the unlikely occasion that you lose or damage these hatch covers, a shock cord used to hold these hatches down can be rerouted around the fibre glass coaming. This way it securely holds down any water proof material like the cockpit cover that comes standard on the Seaward Kevlar kayak.
An Innovative Rudder System
The introduction of rudder systems brought in a whole new level of maneuvarability and safety to padding. Up until now, these advances brought about issues with solid knee bracing, but not any longer. The smartRUDDER system in the Seaward Passat G3 allows all paddlers, no matter the skill level, to brace firmly while keeping complete rudder control.
Tough Kayak For Rough Waters
The Seaward Passat G3 Kevlar kayak tracks amazingly well with or without the rudder. It edges easily and effortlessly and tours at 5+ knots. The Seaward Kevlar kayak is safe, strong and seaworthy in challenging waters. The Seaward experienced kayakers will find this kayak easier to track in a straight line, more maneuverable and faster.
Is there Ample Storage in the Seaward Passat G3 Kevlar Kayak?
Seaward tricked out the Seaward Passat G3 with a bit more volume and a center hatch/cockpit, providing room for dogs, children, or easily accessible waterproof storage. The extra large opening is perfect for packing awkward items and seals like any ordinary storage hatch, completely waterproof with a neoprene inner and fiberglass cover.
Check this kayak out on Amazon!
With the center hatch, the Seaward Passat G3 has 348 liters of dry storage in total, offering more storage space than the average kayak, even enough for overnight outings.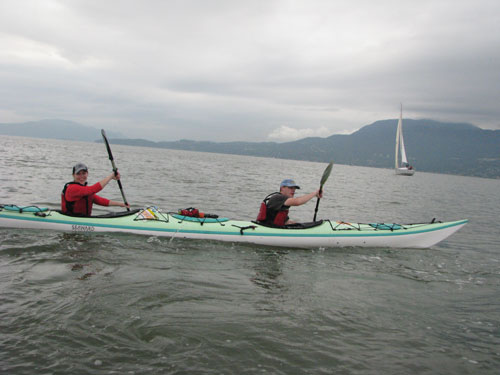 Pros
Impeccable detail in boat form and function, without being overdone
The Seaward Kevlar is a prime example of master craftsmanship
Rudder works great and stores well
The specially engineered hull of the Seaward Passat G3 features a unique "lifting chine" that aids buoyancy and provides for a dryer ride
Lots of room for big adventures
Secure nylon straps steadily hold the paddle during paddle-float self rescues, and quick-release tabs free the paddle rapidly after re-entry
All the hatches on the Seaward Passat G3 are neoprene covered with a hard shell fiberglass top, so water will never get in, and hatches are easy to use
Cockpit covers will keep rain out
Center compartment is completely bulk headed from the bow and stern cockpit, and can accomodate a child in the optional center seat
Cons
The only problem is with the cabling for the rudder placement in and out of the water, requiring manual work and to be checked before putting the Seaward Passat G3 kayak in the water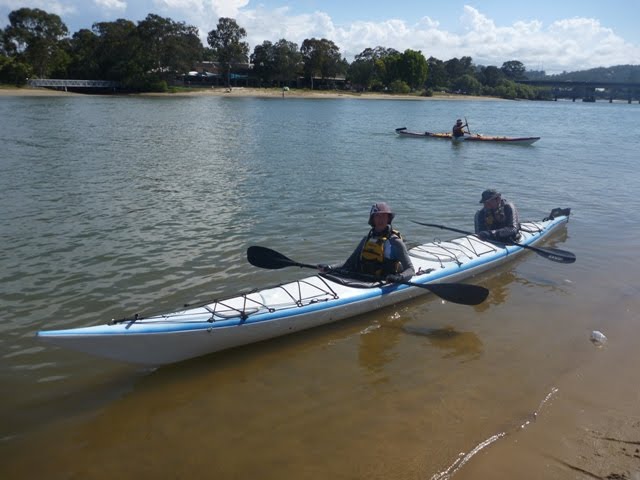 About the Seaward Kevlar Kayak
Whether you're a new paddler, enthusiast or experienced guide, Seaward has a kayak to suit your needs. By constantly researching the most effective and highest quality materials available, Seaward remains committed to being an industry leader. They have earned their reputation for innovation and quality. Many industry standards were initiated by Seaward, including the self-rescue system SRS, safeHatch and smart rudder system.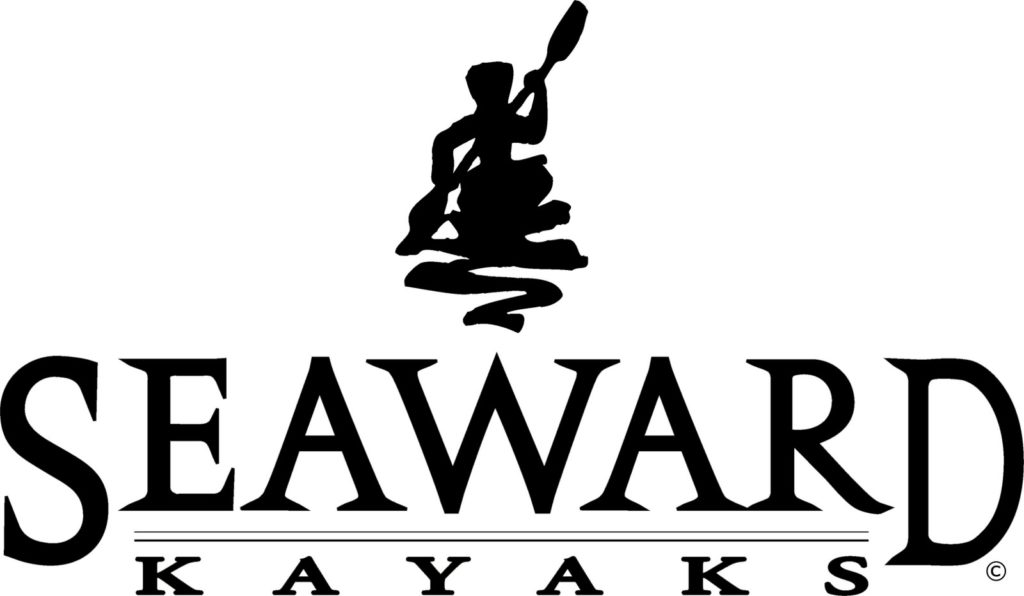 To learn more about Seaward Kayaks, check out their philosophy video:
Seaward Passat G3 Kevlar Kayak Conclusion
To sum this Seaward Kevlar review up, the Seaward Passat G3 is one of the best tandem kayaks on the market. The stability, quality accessories like rudder pedals, seat and adjustment options, cowling covers and rigging features allow this kayak to offer an incredible paddling experience. Additionally, the staff is readily available to provide assistance for parts and suggestions to repair any damage that occasionally occurs on trips.
Once you get over the initial price, the craftsmanship, quality materials and overall finish are worth it. The Seaward Kevlar kayak aka the Seaward Passat G3 is the best blend of comfort and performance you can buy.